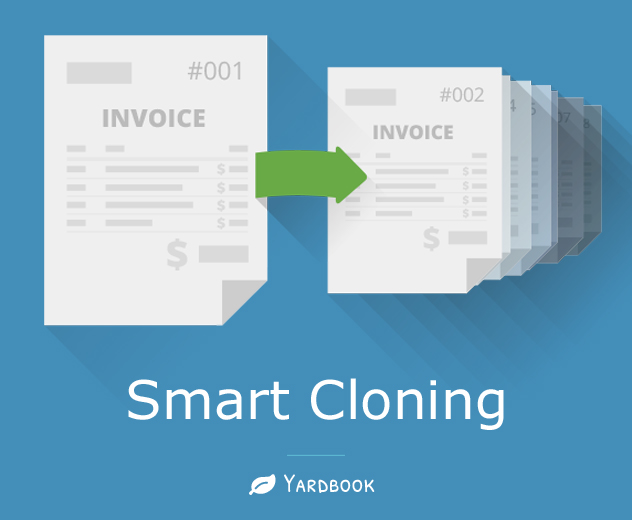 To help speed up the estimate / invoice process, you can use any old estimate/invoice as a template, and generate a brand new estimate/invoice for a different customer. Yardbook will generate the new estimate/invoice intelligently. This means we will automatically adjust the price(s), tax(es), and discount(s) based on the new customer information.
Steps
1) Navigate to the Estimate List page by clicking on the "Estimates" button on the left nav bar.
2) This will take you to the Estimate List View
3) Click on an estimate # to open an estimate.
4) Then click on the Action Menu, and select the "Create Similar" option.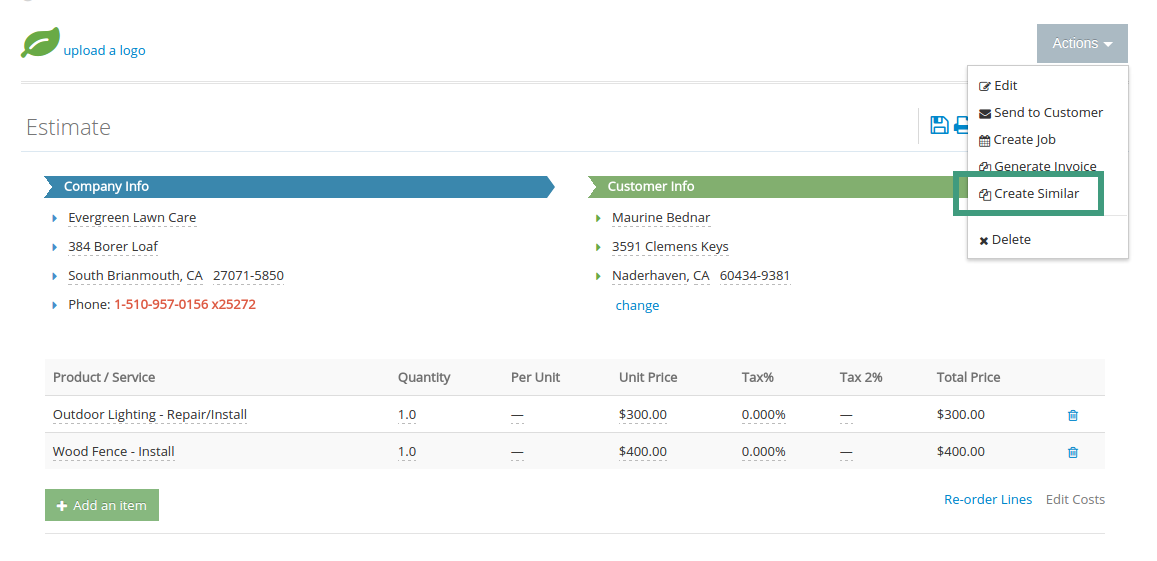 5) This will take you to the Create Similar Estimate Setup View. You can enter a property address for which you'd like to clone this estimates.
6) Click on the Create button. This will generate a brand new estimate for the new customer.
Important notes about the generated estimates/invoices:
The pricing information is generated based on the new property selected
Taxes and discounts are calculated based on the new customer
New estimate will have it's own number
The estimate date will default to today's date
The status will default to "New"
If there's any detailed descriptions on the original estimate, they will also be copied to the new estimate