This feature is a part of Yardbook's Premium Business Package. 
If your crew members are using our Android app (linked here) to clock in and clock out of jobs, you will be able to track their locations throughout the day.
Each time a user clocks in or clocks out, their geo-location will be tracked and synced back to Yardbook.
As an Admin, you can see their locations throughout the day, and map back to their activities.
First, navigate to:
Sitemap -> Employees -> GPS Location Tracking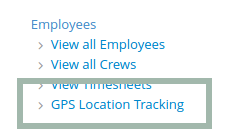 From this page, you can click on an employee name to view his/her locations for a date.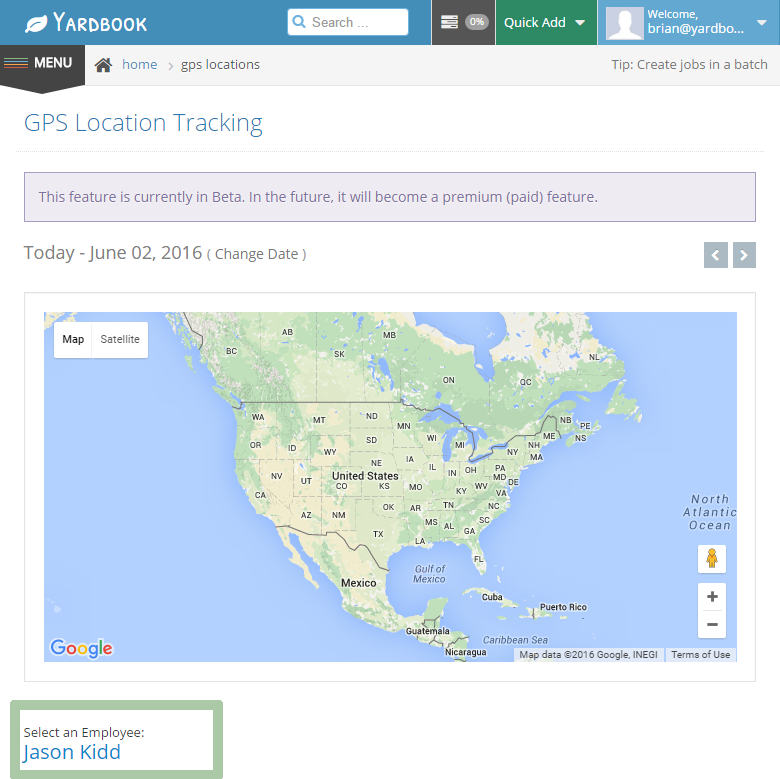 You can also select a different date by clicking on the "Change Date" link.
Once you have selected an employee name, you will also see a list of geo-locations logged throughout the day. You can click on each row to center the map on that location.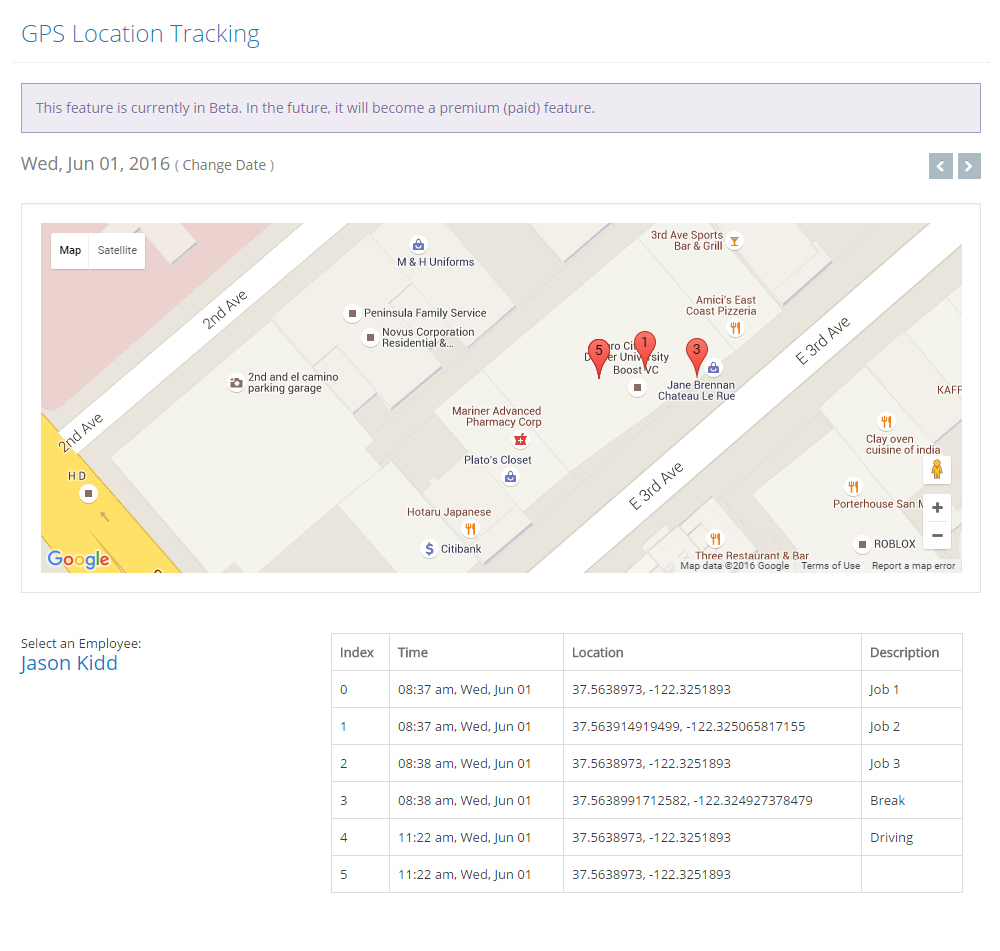 You can click on each marker on the map to view the time and the activity that took place at that location.