If you don't have a public website, you can use Yardbook to quickly create a homepage for your business. In fact, this feature is an extension of the public profile page. Once you've created a public profile, you will automatically get a second link for your homepage.
Sample Page (click to preview)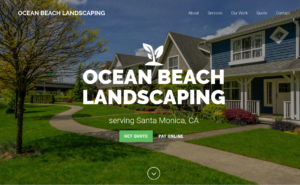 Once you've created your homepage, your existing and prospective clients can engage with you directly on that homepage. They can:
Learn about your company history
Learn about your services
View your service area on a map
Write testimonials
See your prior work in a photo gallery
Request an estimate
Step 1 – Create public profile
Click on Sitemap.
Then, click on Edit Public Profile.
Follow instructions on the page to set up your public profile.
Step 2 – Get homepage link
From the public profile page, you will find a second link. This link points to your homepage.