Yardbook also gives you the ability to charge the processing fees to your customers. This way, you will not have to pay the fees out of your invoice total.
If you would like to charge a flat convenience fee when your customers make payments online, click here.
Note: In general, you can pass processing fees to your customer, as long as this complies with any applicable laws that pertain to you. If you are unsure whether any such laws apply, you should consult with your own legal counsel.
To enable this feature, navigate to Sitemap, click on the "Settings" Link.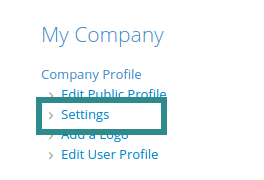 Then, click on "Update invoice settings".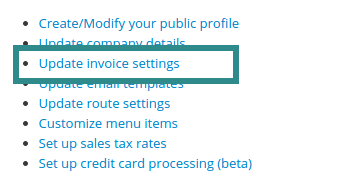 From the Invoice Settings Page, enable the following option:

Click "Save".
Now that you have enabled this feature when your customers access their invoice online, they will see a notification about the extra processing fee.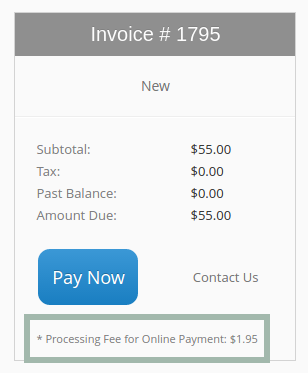 Note:  If you are charging credit cards saved on file, we do not automatically add fees to your invoices. You can manually add additional fees to your invoices if you have the prior approval from your customers.