When you setu p a recurring invoice template, invoices will be automatically created by Yardbook based on the recurring schedule you have defined. For example: Monthly on the 1st.
However, if you'd like to change the invoice date for a particular customer, you can modify the recurring invoice template and set a new date.
Steps
1) Navigate to the Sitemap, and click on Invoices -> View Recurring Invoice Templates.  

2) Find the recurring invoice you'd like to modify and click on the template name link.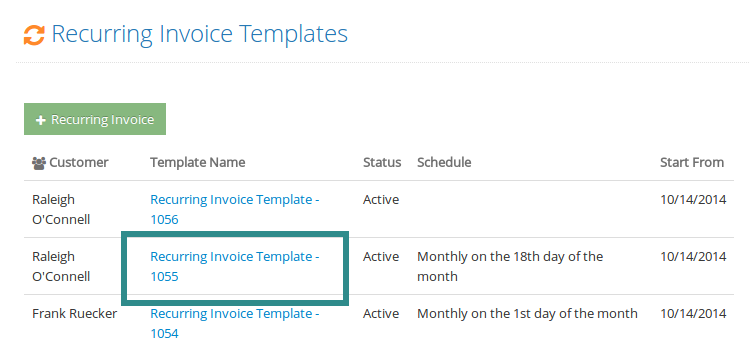 3) In the recurring invoice template view, click on the "Recurring Invoice Schedule" drop-down and select the "Change schedule" option.

4) Now, select a new date for which you'd like to generate the recurring invoices, and click "Ok".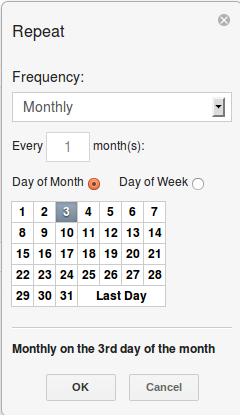 5) Click on 'Save'.

After you have saved the record, all future invoices from this recurring template will be generated based on the new date.