As weather conditions plays a large part in the day to day planning, you can now view a Live Weather Report for your chosen city from your Yardbook Account.
This report provides the weather forecast for the next 5 days.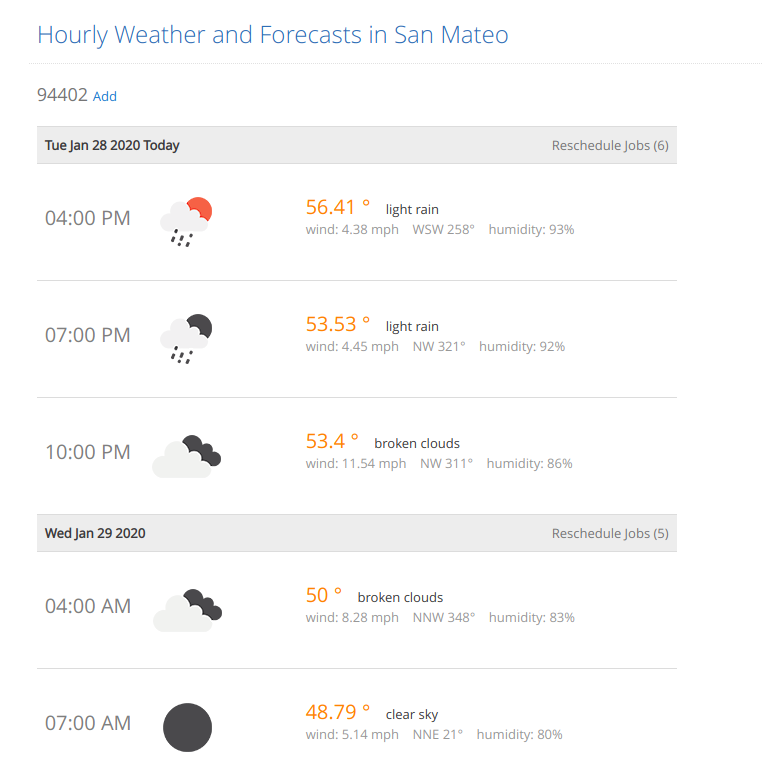 You can either access this feature through the Site Map page, or add the Weather Item to your Menu Bar.
Reschedule Jobs
Based on weather condition, you can click on the "Reschedule Jobs" link to reschedule your jobs for that day.
Add to Menu Bar
To add weather to your menu bar, open your Company Settings Page and enable the "Weather View" option.