With the Stripe Integration, Yardbook provides an easy way for businesses to collect credit card payments from their customers. While this is a great way to collect payments with speed, you will have to pay a credit card processing fee each time your customers pay online.
Based on user feedback, we have introduced the "Convenience Fee" feature. If you turn on this feature, when your customers choose to pay online via Yardbook, an additional $3.00 convenience fee will automatically be added to the invoice. This can help offset some of the processing fees your business incurs. This feature is completely optional and is turned off by default.
If you would like to charge the entire processing fee to your customers, click here.
Enable Convenience Fee
Navigate to the Sitemap, Click on the "Settings" link.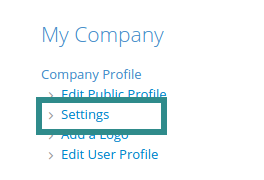 Then, click on "Update invoice settings".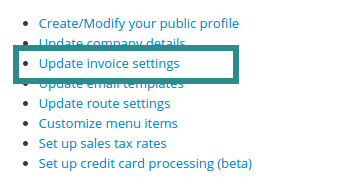 From the Invoice Settings Page, enable the following option:

Click "Save".
You have now enabled the "Convenience Fee" feature. When your customer tries to pay for an invoice online, a $3.00 fee will be included on the bill. (Note: this fee is added ONLY if they choose to pay online).