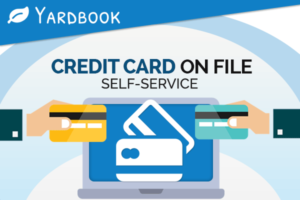 Yardbook provides many ways for you to get paid sooner!
If you have enabled credit card processing, your customers can view their invoices online and make payments. You can also ask your customers directly for their credit card information, and store it on file for them. However, for security reasons, customers may prefer to add their credit card information themselves. Yardbook gives them the ability to do this, directly from their invoice page.
Once a card has been stored on file, you can use it to make payments towards new invoices.
Step 1 – Customer Receives an Invoice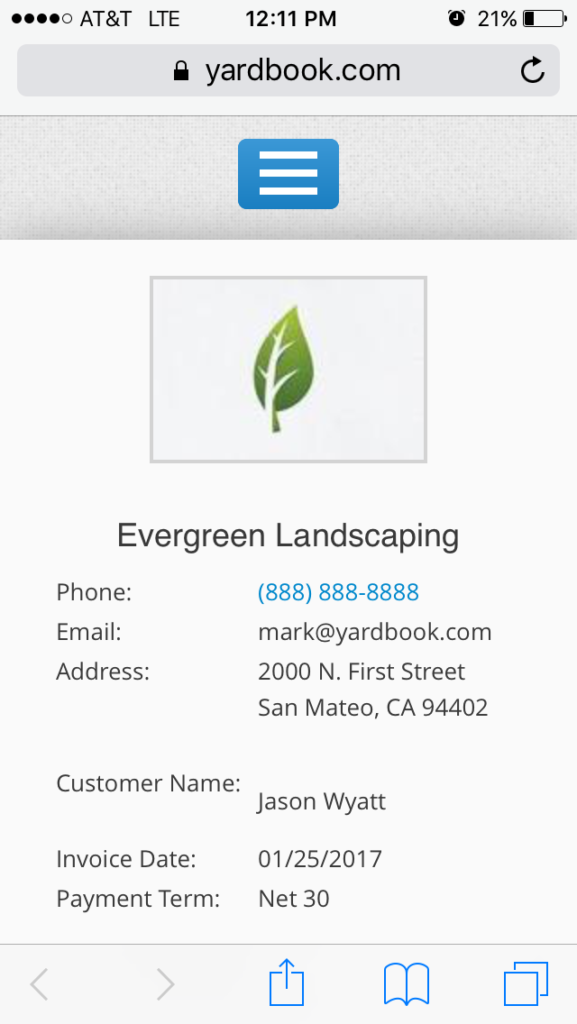 Step 2 – Customer Clicks on Menu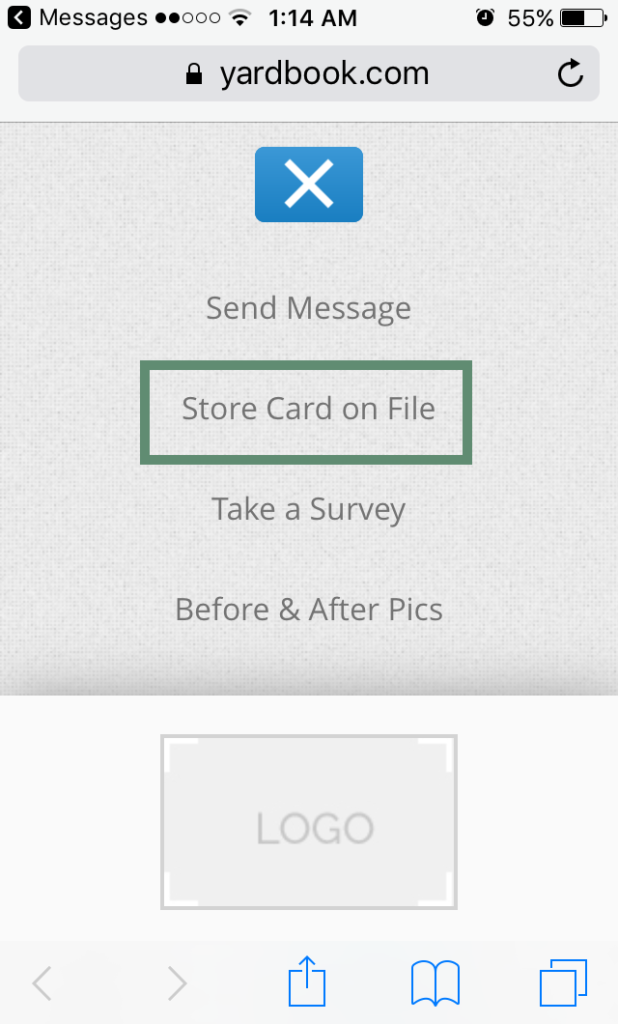 From this page, your customer can add a credit card on file. You will not be able to view the entire credit card number, but you will be able to apply the card for any future invoices.
Disable This Feature
If you would like to disable this feature and hide the link from your customers, you can disable it in the Invoice Settings page.