Yardbook gives you the ability to share before & after photos with your clients. When you start a job, you can take a before photo and store it on your app. Once you are done with the job, you can take a second photo to show the improvements.
You can do this either in the Mobile App, or directly from your Web App.
Mobile App
From your Job Page. Then click on the "Add" button for Before & After Photo.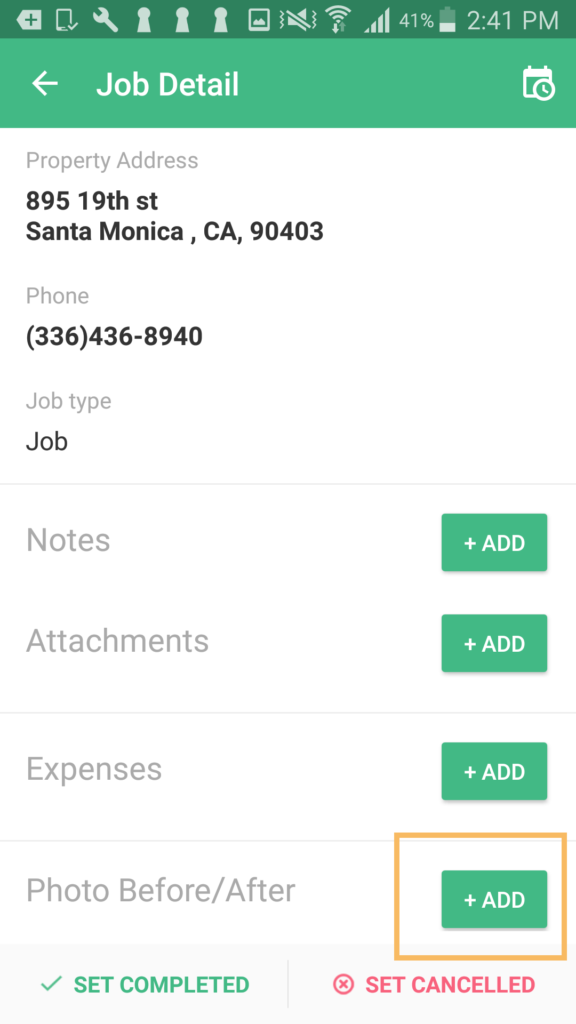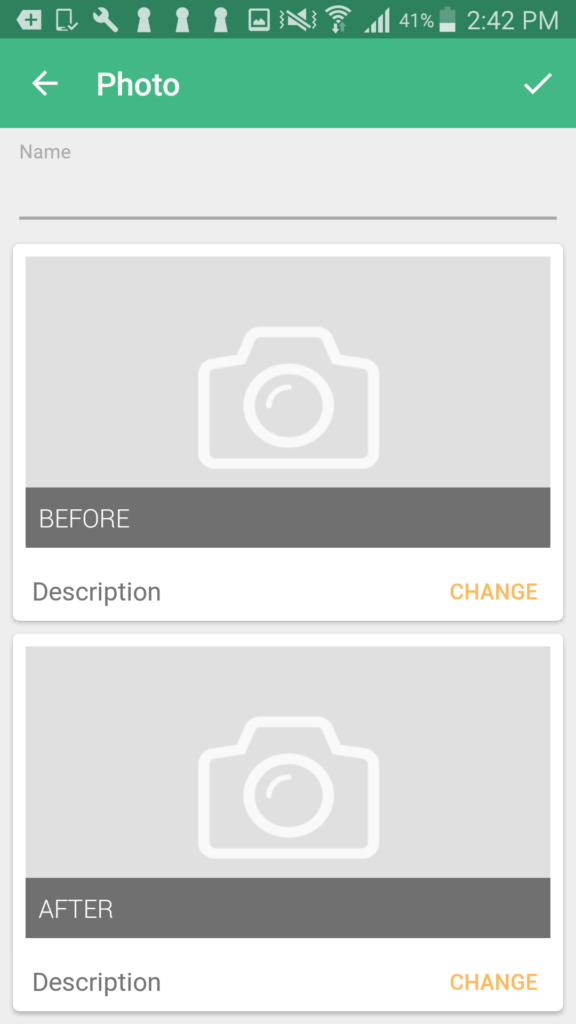 Continue to add your photo from your camera or from your gallery. Once the photos are added, they will be automatically synced to the server.
Web App
Navigate to the Job Details View. Click on "Add Photos".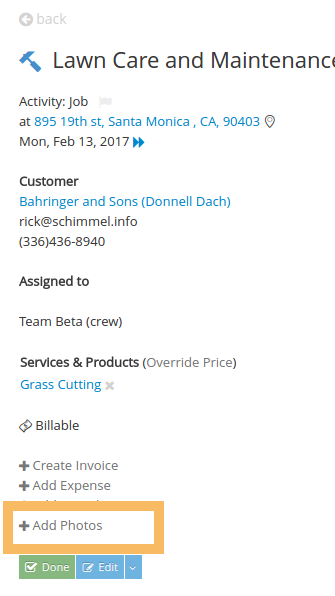 Customer View 
When your customer receives an invoice from you, they will be able to access these photos directly from their browser. They can see all the photos which have been made visible to them.