A mobile app is a popular request from our users.
While Yardbook currently have an Android app, it also works within a mobile browser. In fact, many of our pages are smart enough to detect a mobile environment, and automatically change the page layout to better support a smaller screen.
See below for a set of screen-shots taken from our phone.
Customer Details Page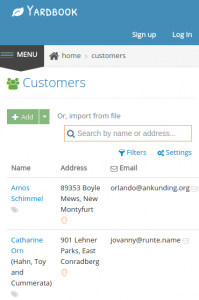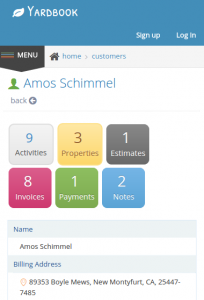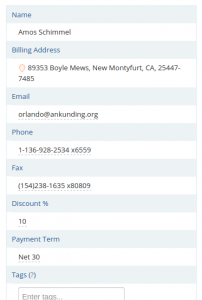 Dashboard Page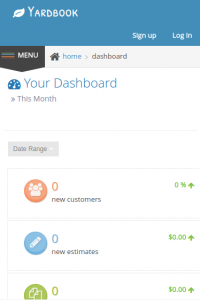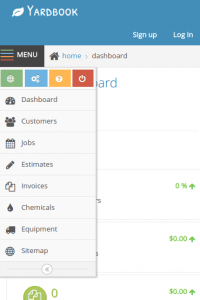 Employee Time Clock
Access via Browser
To access Yardbook from your phone or tablet, simply open your mobile browser (Ex. Safari or Chrome), and type our url (www.yardbook.com).