Do you have a to-do item that you'd like to track? (Ex. a potential job without a confirmed schedule)
Now you have a to-do list for your business! You can add/remove items at any time, and re-arrange by drag and dropping.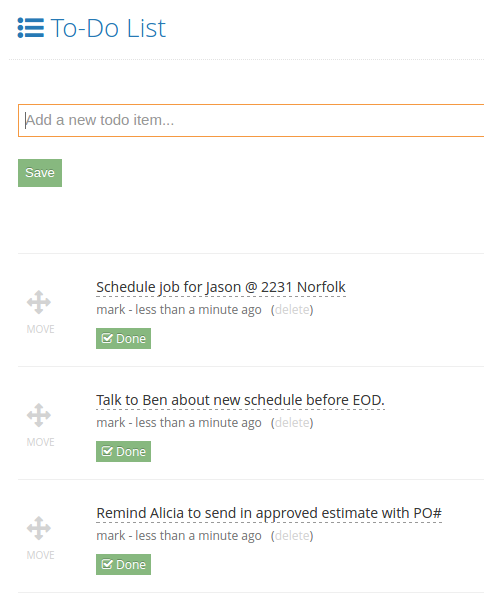 To access your to-do list, simply click on the to-do list icon, easily located in your navigation menu.