If you are already managing customers using Yardbook, you can easily generate labels which can be printed on a mailing label sheet.
Yardbook supports Avery 5160 labels, which can be purchased from any major office supply store.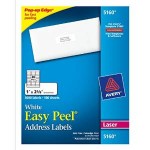 Steps
Navigate to the customer list view by clicking on the "Customers" menu item in the left menu bar.
Click on the "Create Mailing Labels" menu item.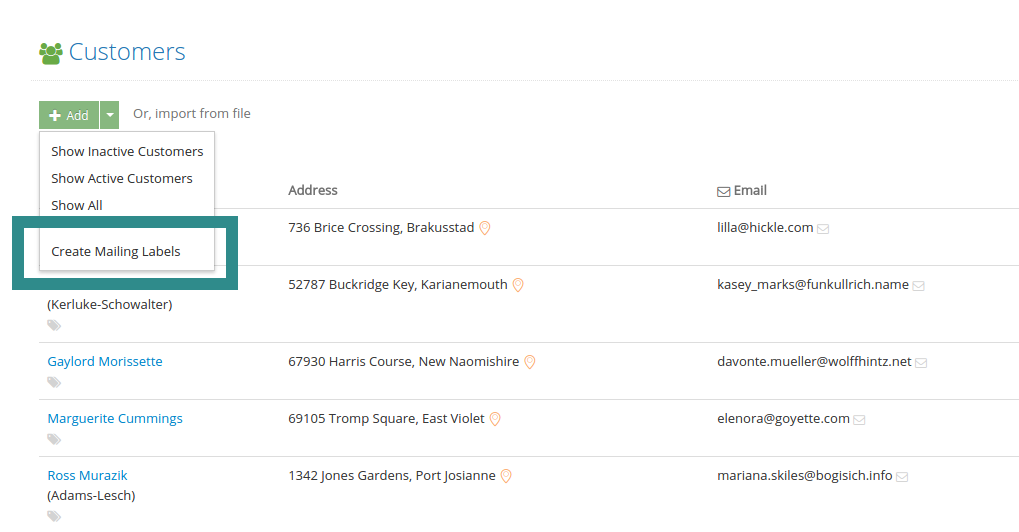 Click on the "Generate" button to create the mailing label sheet.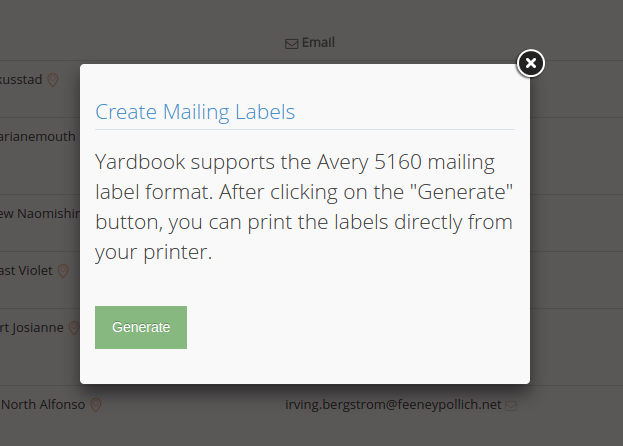 The mailing labels will be generated as a PDF file. It will be downloaded by your browser. Once you are done, simply open the PDF file and print the labels using the "Print" feature in your PDF reader.