You can see the last serviced date of any customer by opening that customer's details page. Scroll to the properties section to see the property's last serviced date. This field is automatically calculated by Yardbook, based on the latest completed job date for that property.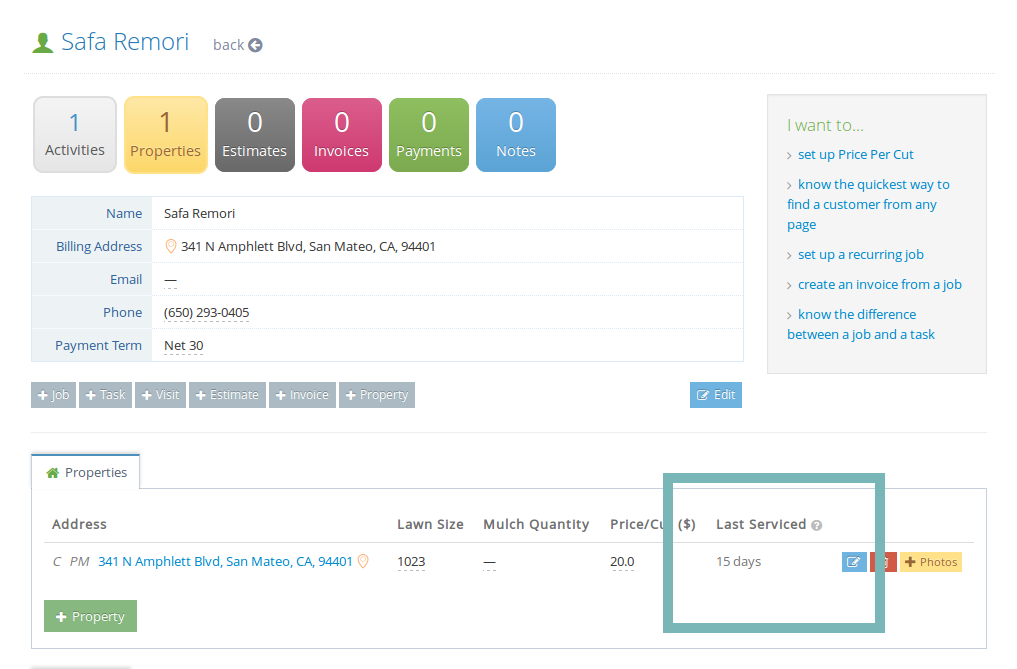 Alternatively, you can view a list of last serviced dates for all your properties in the All Properties Page.
Navigate to the All Properties View.
Sitemap -> Customers -> View All Properties