It's important to get frequent feedback from your customers to identify potential problems before it's too late.
Yardbook gives you the ability to survey your customers whenever you send them an invoice via email. The survey link is added to the bottom of the email message as seen here: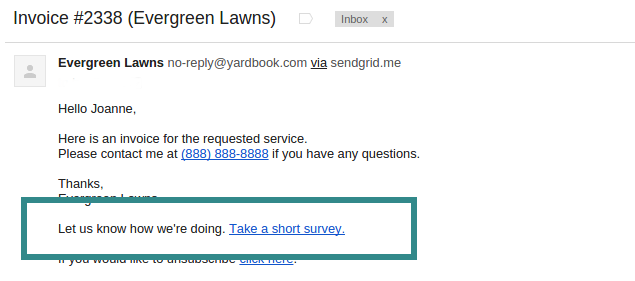 Your survey results are completely private, and accessible only by the admins on your account.
By default, this feature is turned on. You can turn off this feature anytime in your settings page.
Sample Customer Survey
The Customer Survey is designed based on the Net Promoter Score (NPS®) system.  You can read more about it here.
When a user clicks on a link to take a survey, they will see the following page.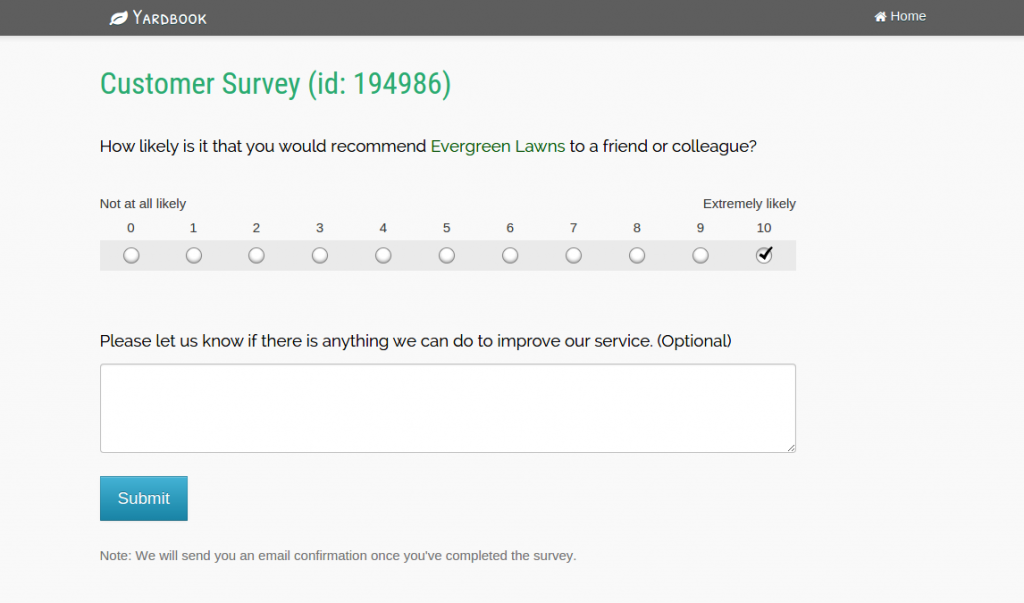 And once they complete the survey: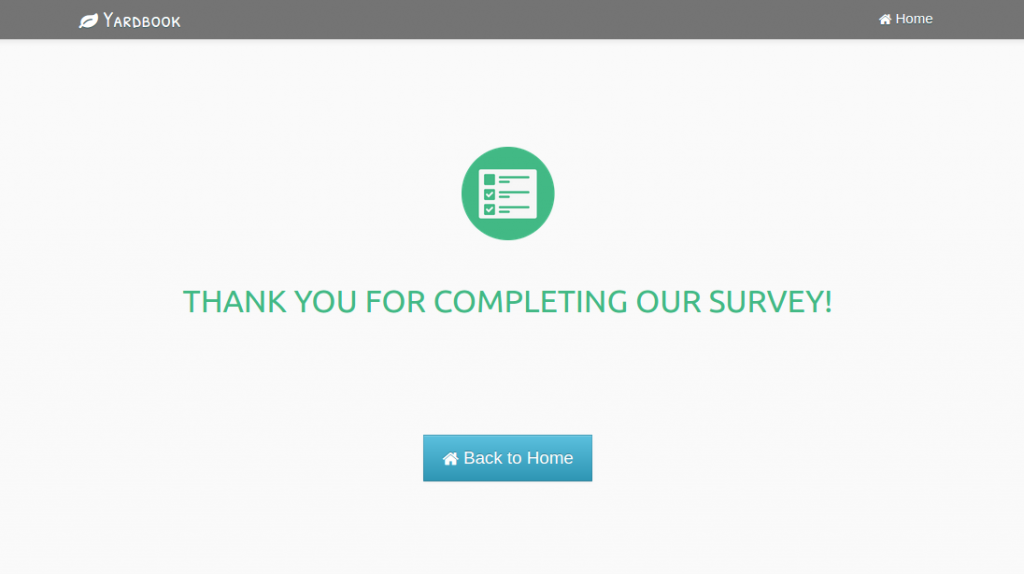 Reviewing Survey Results
Once a survey has been submitted by your customer, you will get an email notification.
And you can also view all your past and current survey results by visiting the Survey Results page from your Sitemap.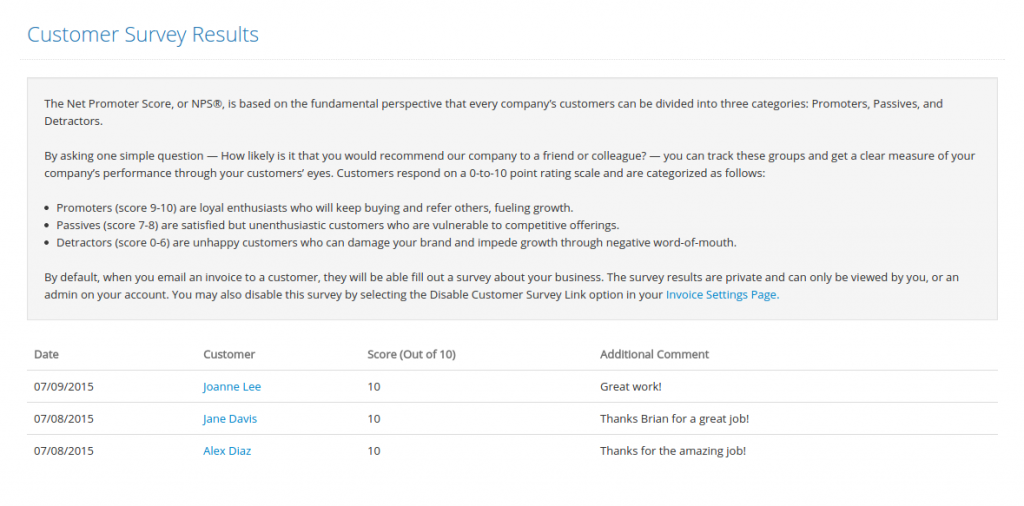 Turn off Survey Feature
You also have the option to disable the survey feature.
Navigate to your Sitemap.
Click on the Company Profile -> Settings link.
Then click on the Update Invoice Settings link
Finally, select Disable Customer Survey Link near the bottom of the page, and hit "Save".