Managing Jobs is a key feature in Yardbook. There are a few different ways you can view a list of Jobs and print/email them to your crew(s).
You can also grant limited access to your Employees so they can log into Yardbook and view the list of Jobs directly. Click here for more information on granting access and sharing views.
From the Job Assignment View
You can either email or print a list of jobs directly from the Job Assignment View.
You can access this feature by going to your Jobs page. Then, click on the "Assignment View" link near the top right.
From the Jobs Page
If you just want to print a list of jobs for a single day, simply navigate to the Jobs page and click on the "Print" link.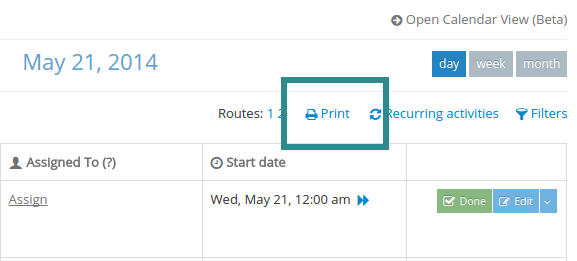 You can also filter your Jobs list before printing. (Ex. filter by Employee name).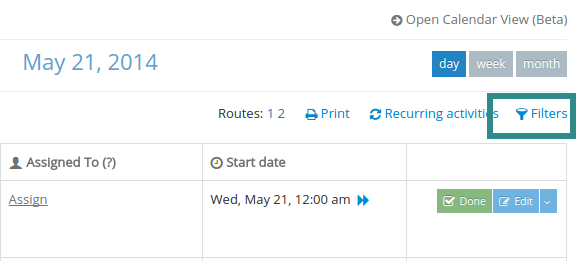 From the Routes View
If you are using the routing feature and creating Routing Sheets, you can print/email different routes directly from the Route screen. You can email different route sheets to different team members. For more information about Routing, please click here.