The Employee jobs page shows a complete list of Employee jobs for a single day.
It is one of the pages in Yardbook that is designed for Employees with limited access.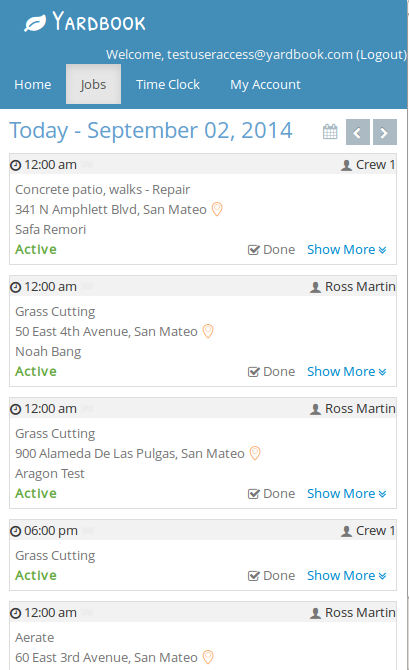 Date Buttons
The date buttons near the top of the page allow Users to quickly navigate to different dates if needed.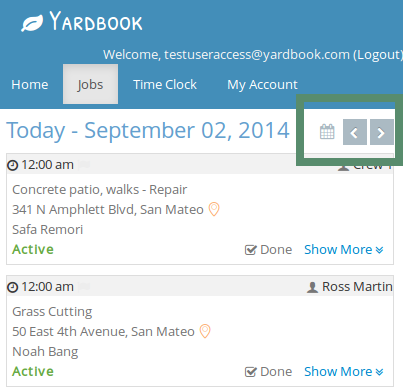 Show Only My Jobs
Employees can choose to show only jobs which are assigned to them (or the Crew they are a part of) by selecting the "View jobs assigned to me" check-box near the bottom of the page.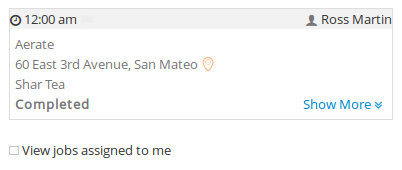 Show More
By default, the page shows you the most important information for each job: Description, Time, Location, and Customer name. However, there is a "Show more" button where users can enable to see additional details for each job.

Completing a Job
When a job has been completed, Users can click on the "Done" link and the job's status will be changed to "completed".

Notes & Attachments
Employees can also add a note, or an attachment to a job in the "show more" section of each job.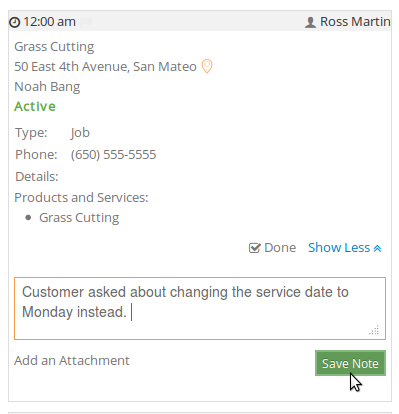 Real-time Updates
Any updates users make in the field will be visible to the Admin in real-time. All job status(es) and notes will reflect the latest inputs from the Employees in the field.
Note: Internet/wifi access is required in order for this page to function properly.